TRACKING POOL & LEISURE CENTRE USE

Cohera-Tech has been installing our cutting edge visitor counting, tracking and reporting/analysis systems at many Pools, Leisure and Recreation Centres throughout Australia.
Pool and centre managers have identified the need for accurate information on the use of the centres and the importance of understanding which facilities are being used and how often.
Counting the numbers of people and visitors who make use of Council assets and analysing and reporting on these results is an important part of the job of a Council's Executive Team.
Of particular interest to Councils, is the number of people visiting fitness and aquatic leisure centres which are often managed by contracted organisations.
Aquatic Centre Managers surveyed have identified the critical features required for their counting system as:
Counting Accuracy
Separate counts for adults and children
Maintaining venue population counts
Real-time counts being delivered to selected staff via their smart phones and tablets
Automated venue capacity "alerts" for preset levels
Like many other progressive Centre Managers they found that the Cohera-Tech system provided the data and reporting information required. We, use high quality 3D sensors linked with our cloud based reporting and analysis systems. Being cloud based, real time and historical reports are available to staff  via any tablet, smart phones or computer with internet access wherever they may be located. Our systems can provide real-time reporting on the number of people and visitors coming to the venue and the occupation levels, during the times the venue/pool are open.
Reports are also generated covering the number of people in the venue at any point during the day, allowing staff to be rostered for peak times and for safety considerations, like swimming pool capacity, to be addressed with automated "alert" messages to responsible staff.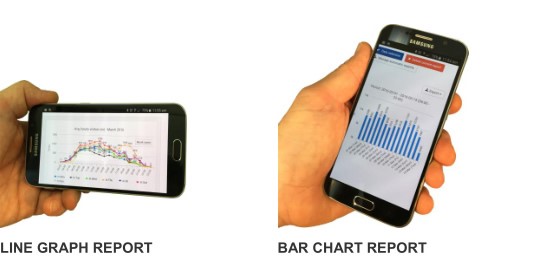 For most aquatic centres sensors are installed at:
The main entry to the centre
Pool hall entry
Members entry
Group entry (Special side entry for groups of school children into pool area)
Other areas such as Gym's, Physio, Cafe's and Group fitness areas can also be monitored
RESULTS

Aquatic Centre Managers using the Cohera-Tech system have reported the following results:
The Cohera-Tech counting system has proved to be an accurate and effective way of monitoring visitor numbers and of tracking them once in the facility.
The installation has greatly simplified reports to City Councils, allowing them to see the level of usage of the Centres and their value as a resource for residents.
Pool occupancy alerts are set to send an initial warning to staff when they are within, for example, 150 of maximum capacity and a no additional swimmers alert when the pool is within for example, 50 of maximum capacity.
The delivery of the alerts to staff smart phones and tablets has proved effective as the team members responsible are usually working around the centre.
One of the major benefits of the Cohera-Tech system is the capacity to schedule centre staff rosters to meet anticipated visitor numbers based on past data. This improves as additional data is collected in coming years.
COHERA-TECH LEISURE CENTRE INSALLATIONS

Glen Eira Aquatic and Leisure Centre
Leisurelink  Aquatic Centre – Geelong
Goaldfileds Oasis – Kalgoorlie
Waves Leisure Centre – Kingston Council
Gold Coast Aquatic Centre – City of Gold Coast
YMCA
Wyndham Aquapulse
Cockburn ARC – City of Cockburn
FULL RANGE OF REPORTS AND HISTORICAL DATA


The reporting system has a fully customisable Dashboard that can include real time occupancy display for each centre as well as specified zones (Pool, Gym etc). The system can also provide fully configurable reports of customer traffic for the centre and specific areas over user configurable time frames including optional comparison time frame (This Year / Last Year)
Sample Reports:
User Configurable Dashboard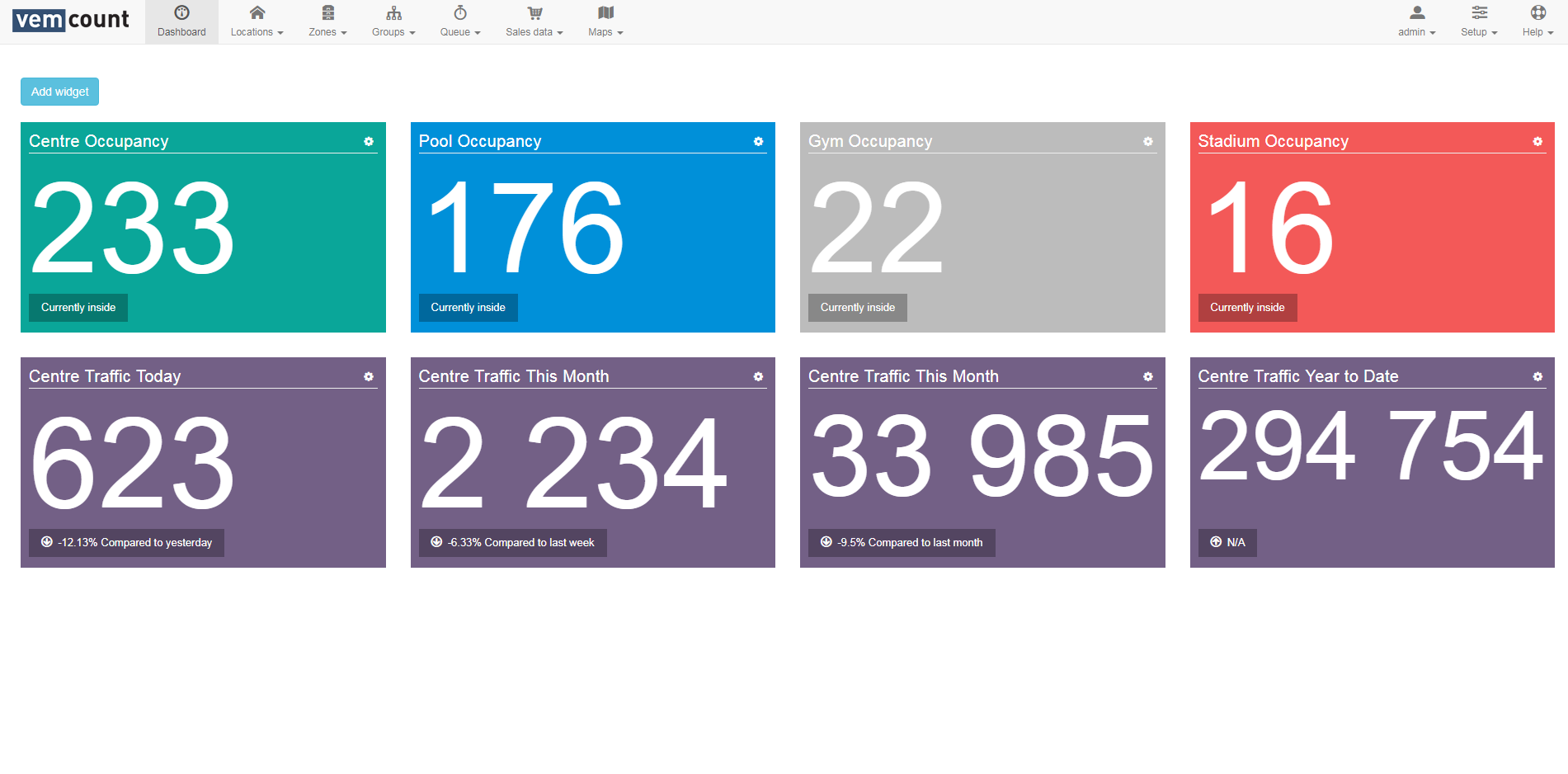 Report of Adult vs Child Traffic