PEOPLE COUNTING & ANALYSIS IN SHOPPING CENTRES

Shopping centres worldwide are using people counting systems to inform Centre Management  and stores and to track the conversion rate of actual spend per visitor. Retail stores using customer counters are able to monitor their success in attracting store visits as a percentage of total centre visitor numbers and their own in-store conversion rate of sales visits.
Complex data collection and huge Excel files with time consuming analysis are now history! 
THE COHERA-TECH CLOUD BASED SHOPPING CENTRE SYSTEM

With the Cohera-Tech visitor counting system, you can track the number of visitors to the centre minute by minute in real time; keep a population count to determine how many visitors are in the Centre at any point in the day and provide separate counts for children adults and groups (families). This allows Centre Managers to monitor the results and effectiveness of advertising and promotional activity gains in additional visitor traffic and store visits.
Cohera-Tech can install a range of accurate counting sensors at each entrance / exit of a centre to count visitor numbers and to determine the flow of traffic  in and out of the centre. The information is sent directly from the counters over the network to cloud based servers for real time analysis. The data is accessible by authorised users with a dashboard summary and individual counts via their smart phones, tablets or PC from anywhere in the world. Daily reports showing detailed visitor population data can also be emailed to nominated users daily, weekly and or monthly as required.
These reports are displayed in easy to understand graphs and bar charts  .
Cohera-Tech utilises the latest reporting software used in major shopping centres and international airports worldwide which can be integrated with shop / tenant data for an unrivalled performance measuring system.
REMOTE MONITORING

Using the Cohera-Tech system you can monitor your centres remotely with real-time centre visitor counting, literally as they walk in, on your smart phone, tablet or laptop.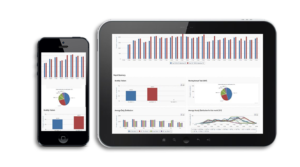 The Cohera-Tech counting and analytical program can identify Adults, Children and Family Groups, while providing real time counts and analytics to selected smartphones, tablets and PC's.
All visitors / pedestrians
Adult only counting
Child and Adult separate counts
Family group counting
FULL RANGE OF REPORTS AND HISTORICAL DATA

A range of standard retail reports / historical comparisons are availabl and customised reports including links to other data sources can be set up as required.
These include:
MONITOR MULTIPLE VENUES SIMULTANEOUSLY

The Cohera-Tech system allows data for multiple shopping centres as well as specific zones or retail stores to be handled simultaneously with all venue results reports to senior managers and just their own venue results available to the centre manager.